Data/Ora
22/04/2024 - 24/04/2024
08:30 - 17:30
Sede
Talent Garden Milano Calabiana
Certified LeSS Practitioner: Principles to Practices
Course Times:
08:30-17:30 for all three days
For certification, full attendance required!
Prices:
Regular ticket: 2.499 € plus VAT
Early Bird ticket (payment before 22.03.2024) : 2.199 € plus VAT
The prices are net of any applicable VAT (22% in Italy).
Group discount of 10% for three or more participants.
The price includes course participation, course materials, certification fee, access to electronic resources as well as lunch and catering during coffee breaks.
Course Language: English
---
Learn with Craig Larman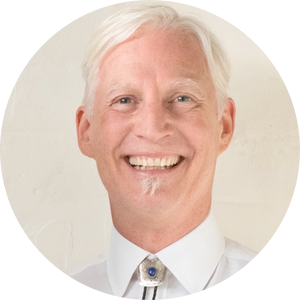 Learn with Craig Larman – the co-creator of LeSS – in this 3-day highly-participative course. Participants (senior managers, product developers, …) explore a deep understanding of LeSS, Large-Scale Scrum, for lean and agile development with many teams working together on one product.
We explore adoption, new organizational design, systems thinking & optimization, the role of management, and concretely how to work together in a Sprint at scale in terms of coordination, architecture, planning, and more.
Critically, we explore the Big Idea of more with LeSS: simplifying & descaling over "scaling", or… scaling product development by descaling the organization.
Perhaps most importantly and interestingly, this course runs mostly as a series of "at giant whiteboards" deep-thinking exercises involving systems modeling in small teams to explore why, so that people can own the ideas by discovering them for themselves, rather than "renting" the ideas. A focus on why and owning not renting are important elements of LeSS and how it's learned, and Craig emphasizes this in the course learning experience.
Join Larman for a deep dive into more with LeSS, based on his long experience with LeSS adoptions.
---
Why take the LeSS course?
Large-Scale Scrum (LeSS) is a framework for scaling agile development to multiple teams. LeSS.works gives an overview. LeSS builds on top of the Scrum principles such as empiricism, cross-functional self-managing teams and provides a framework for applying that at scale. It provides simple structural rules and guidelines on how to adopt Scrum in large product development.
The Certified LeSS Practitioner course is an in-depth course covering the LeSS principles, framework and rules, and guides. It provides essential information for adopting and improving LeSS to your product development group. The course contains an overview of LeSS, stories on LeSS adoptions, exercises and extensive LeSS Q&A to ensure we discuss the topics most of interest to the participants.
The Certified LeSS Practitioner course is for anyone who is involved in a LeSS effort. Basic Scrum knowledge is expected and can be achieved by attending a Certified Scrum Master or a Professional Scrum Master course, or thoroughly reading Scrum introduction material such as the Scrum Primer and practicing Scrum.
Want to learn more about how companies have implemented LeSS?
Please visit the LeSS Case Studies page.
---
Course content
LeSS Overview
descaling and simplifying over scaling: more with LeSS
LeSS principles, frameworks, guides, experiments
two LeSS frameworks: basic & LeSS Huge
Systems Thinking & Organizational Design
local versus global systems optimization
local optimization in backlogs
local optimization in product definition
local optimization in planning
local optimization in in analysis & design
local optimization in programming
Product Definition
redefining the scope of product, and the impact on global optimization
portfolio management
LeSS Huge Framework
Requirement Areas
Area Product Owners
role of Overall Product Owner
Area Backlogs
adoption
LeSS Sprint
preparation before first Sprint
Sprint Planning with many teams
coordination & integration: from communities to architecture
scaling Product Backlog Refinement
scaling the Sprint Review & Retrospective
multi-site development
Adoption
pre-adoption: building interest
the adoption guides
3 principles
getting started
scope of first adoption
stories of LeSS adoptions
More on LeSS Roles
Managers in a LeSS organization
Scrum Masters in LeSS
Product Owner in LeSS
Why LeSS?
shu-ha-ri and frameworks
empirical control
why "More with LeSS"?
systems optimization
occupational psychology
---
After Course Completion
After successful course completion (attending full-time, etc)…
All participants will be a Certified LeSS Practitioner and will get an account on less.works. Here you can find:
(free) digital versions of the first, second, and third LeSS books
more LeSS learning (videos, etc)
the course handout PDF and photos of everything created within the course that was on the walls
contacts of all course participants
a course certificate
Certification
The LeSS Practitioner Certification will expire after 2 years and will require a renewal fee.
---
Registration:
Please use the online booking form below. When your booking is confirmed, we will send you an invoice, to be paid by bank transfer within 10 days – otherwise the place will be reassigned.
Cancellation Policy:
Up to 30 days prior to the beginning of the course: 100% refund
Up to 14 days prior to the beginning of the course: 50% refund
Less than 14 days prior to  the beginning of the course: no refund
The participant can be replaced at any time.
Should we cancel the course, your investment will of course be reimbursed.
We are not responsible for any additional costs incurred by the participant.
Please note: for any cancellation related to COVID-19 (e.g. travel restrictions) a 100% refund policy applies!
---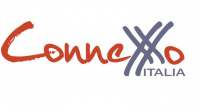 Questo evento è organizzato da Connexxo Italia srl.
---
For Italian participants: In caso di prenotazione come cliente business, vi preghiamo di assicurarvi di fornire l'indirizzo di fatturazione completo, il numero di Partita IVA, il Codice Fiscale ed il Codice Destinatario per la fatturazione elettronica. Grazie!
Bookings