60-minute Workshop hosted by Mike Brent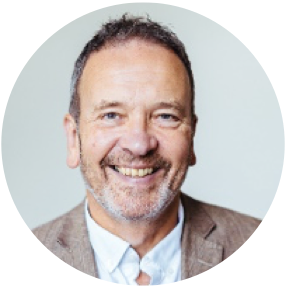 This session will examine how we can use the concepts of Host Leadership and apply them in coaching. Specifically we will look at the 4 positions and 6 roles of Leader as Host and how we can use these in order to frame helpful coaching questions.
We will also look at how we can use the concept of Leader's Guide to the Future in our coaching.
The session will be practical and give you a chance to practise a real coaching using the concepts covered in the session.
---
More about Mike Brent:
A British and French citizen, Mike is a member of the Associate Faculty and Professor of Leadership practice at Ashridge. He specialises in team building, coaching, cross cultural management, influencing, leading change and personal development. Prior to joining Ashridge he was Head of HRM Department at Rennes Graduate Business School in France. He has worked as a coach, management trainer, facilitator  and consultant with many international companies.
Mike designs and delivers programmes on Leadership with a specific focus on leading people and also has  extensive experience both as a coach and as a trainer of coaches. His interventions  as trainer /facilitator include designing and running leadership  workshops for many organisations in Europe, Asia Pacific and the US, as well as coaching and giving feedback to managers and leaders all over the world.
His interests include how to lead change using art and drama in organisations to foster self-awareness and creativity, and how to challenge effectively. Mike has published a number of articles in the field of Self Development, Influencing, Coaching and Leadership, and has co-authored several books on leadership and influencing, including Influencing Skills and Techniques published by Palgrave Macmillan in 2006,  and  the Leader`s Guide to Coaching and Mentoring, published by Pearson FT in 2015.