90-minute Session hosted by Veronika Jungwirth and Ralph Miarka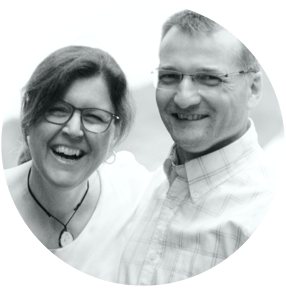 In this session we explore how the Host Leadership metaphor can guide conflict resolution facilitators before, during and after the conversation. As facilitator, it's a constant stepping forward and stepping back, you go into the spotlight, in the gallery to reflect on the ongoing conversation, you are with the participants and sometimes, you even manage to create a "kitchen"-moment for yourself within the conversation.
The roles also guide how you may invite the people to join and to stay engaged, how to create the optimal space for such conversation, how to keep the gates so everyone feels safe, an certainly how to connect the people present.
So, let's look at the roles, positions and movements of a host with respect to conflict resolution conversations.
---
More about Veronika Jungwirth and Ralph Miarka
Veronika Jungwirth MC (fka Kotrba) has been working independently and enthusiastically since 2006 as a consultant in change processes, as a coach, mentor, trainer for solution-focused coaching, sparring partner in leadership issues and as a facilitator of team development processes in various industries. In doing so, she integrates her professional experience in education and business, as well as the exciting insights from solutions-focused brief therapy, Viktor Frankl's theory of meaning, modern brain research and positive psychology. She is a co-founder of the Austrian Solution Circle and is internationally networked in both, the agile and solution-focused communities.
Dr Ralph Miarka MSc works as an independent coach, consultant and trainer. He has been leading companies and their teams to a successful agile way of working for years. Previously, he worked for Siemens AG Austria as project manager, project consultant and department head in the support centre for project management. In his own projects he was able to convince himself and his customers of the advantages of agile working. Ralph is a trained business coach with a master's degree. He is thrilled to observe how a group of people changes into a team wanting to achieve a common goal. Ralph also enjoys sharing his knowledge and experience with others at conferences, workshops and training sessions.
Together they live in Vienna. As sinnvollFÜHREN they act under the sign of the penguin and want to support people in fulfilling their leadership work with ease and more effectiveness. Since 2012 they have been carrying the solution-focused approach into the agile community. They have appeared as speakers and workshop facilitators at numerous conferences and Agile Coach Camps. In addition, they have been and continue to be actively involved in the organisation of XP2013, EBTA 2015, Agile Coach Camps Austria since 2014, the Agile Tour Vienna since 2011 and the Host Leadership Gathering 2021 and 2023 as well as the SOLworld Conference 2021 and 2023.