60-minute Session Hosted by Pierluigi Pugliese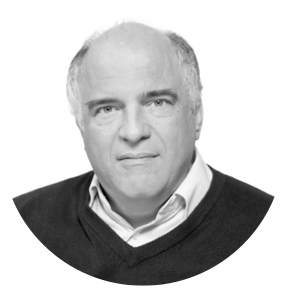 Host Leadership is also a way to explore different options for us to act.
In particular, the decision on whether we step forward or back is very contextual and depends on our cultural background, ego, and patterns.
In this 60-minute workshop, we will experiment with what it means to step…
… in the other direction compared to what we would typically do.
---
More about Pierluigi Pugliese
Pierluigi Pugliese ist aktiv im Einsatz als Agile Coach, Systemischer Berater und Trainer. Er verfügt über langjährige praktische Erfahrung in verschiedenen Einsatzbereichen von Softwareentwicklungsunternehmen und komplexen internationalen Projekten.
Als Experte für Agile and Scrum ist er in unterschiedlichen Funktionen für Unternehmen aktiv, wahlweise als Berater, Coach, Trainer oder Moderator, … je nachdem, ob es darum geht, agile Entwicklungsmethoden in nur einem Team einzuführen oder die Umsetzung agiler Werte und Prinzipien im gesamten Unternehmen voranzutreiben.
Sein Ziel ist eine nachhaltige Verbesserung von Teams und Unternehmen, dafür setzt er die besten und bewährtesten Methoden und Ergebnisse seiner umfassenden praktischen Erfahrung ein. Sein Fachwissen ist branchenübergreifend und hierarchieunabhängig, es umfasst Beratungs- und Coachingleistungen auf Top-Management Ebene ebenso wie für einzelne Teams und Entwickler.