45-minute Session Hosted by Lindsey McLean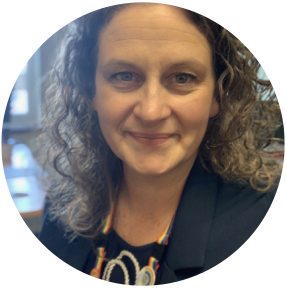 Have you often wondered how some people can make transformation sound so dull? Have you been in one of those meetings where somebody is reading their highlight report out and it makes you want to yawn?
How about learning about how one NHS Trust in deepest, darkest Herefordshire, UK turned all of this around and created an innovative, inclusive space where the aim of the game is to motivate, connect with a sprinkling of fun along the way. By hosting an online forum to over 90 people every two weeks, they have changed the way in which they engage staff in the ideation and delivery of change.
How about coming to listen to the story of #TransformationTuesday – Why have a meeting when you can have a party?
---
More about Lindsey McLean
Lindsey McLean, Urgent Care Programme Manager, Wye Valley NHS Trust has worked in healthcare in the county of Herefordshire for 17 years. She has carried out a number of roles with the main emphasis on project management and improvement over the past 10 years.
Lindsey has a passion for empowering others to generate and deliver sustainable change.  When she is not facilitating workshops or hosting improvement forums she can be found on her paddle board on the river wye enjoying the 'other' wye valley.