Data/Ora
28/06/2017 - 30/06/2017
Tutto il giorno
Certified LeSS Practitioner:
Principles to Practices
Impara da Craig Larman!
In questo corso interattivo di 3 giorni con Craig Larman — il co-inventore di  LeSS — andremo a vedere in dettaglio LeSS, Large-Scale Scrum, il metodo per scalare lo sviluppo con metodi agili ad organizzazioni e prodotti che necessitano del lavoro di molti team in parallelo.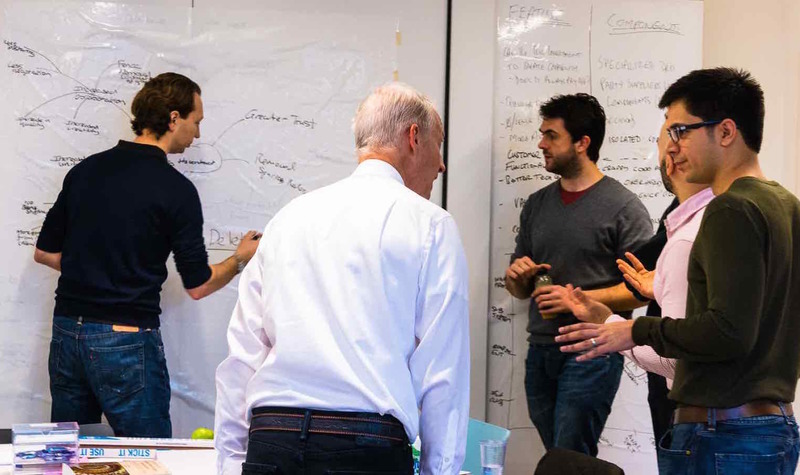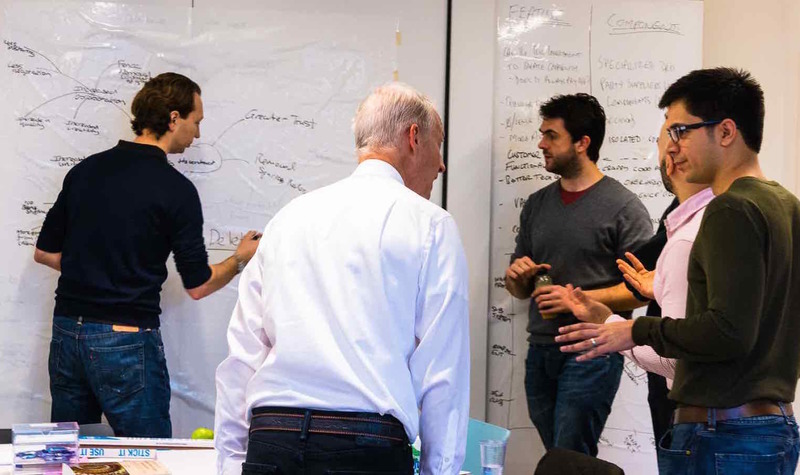 Andremo a vedere in dettaglio le fasi di adozioni di LeSS, come:
come adottare il metodo;
come ridisegnare l'organizzazione;
come applicare il pensiero sistemico per comprendere le dinamiche all'interno dell'organizzazione;
il ruolo del management;
come lavorare in maniera concreta in uno sprint con più teams in parallelo e molto altro.
Bonus: Durante il corso ci sarà una Q&A session, durante la quale Craig Larman per risponderà alle domande implementative dei partecipanti.
---
Feedback dei corsi precedenti
"It was inspiring to discuss Large-Scale Scrum with Craig Larman. The content of the course was top-notch." – Steve Alexander

"The delivery was outstanding and the supporting material vast and detailed." – Simone Zecchi

"The best course I have ever been on. Totally blown away." – Simon Powers
---
Oltre al materiale didattico, i partecipanti riceveranno i due libri su LeSS:
Large-Scale Scrum: More with LeSS
Scaling Lean & Agile Development: Thinking and Organizational Tools for Large-Scale Scrum
Il corso è tenuto in lingua Inglese ed è l'unico di questo tipo pianificato in Italia nel 2017!
---
Programma del corso:
LeSS Overview
LeSS principles, frameworks, guides, experiments
two LeSS frameworks: basic & LeSS Huge
learning resources
Adoption
pre-adoption: building interest
the adoption guides
3 principles
getting started
scope of first adoption
stories of LeSS adoptions
Local Optimization & System Optimization
local versus global systems optimization
local optimization in backlogs
local optimization in product definition
local optimization in planning
local optimization in in analysis & design
local optimization in programming
Product Definition
redefining the scope of product, and the impact on global optimization
portfolio management
Adoption: Organizing by Customer Value
towards global optimization: multiple feature teams on one product
adoption & organizational design implications of feature teams
3 types of development
where is the Product Owner?
discovering/defining your product scope in LeSS
incremental change: feature-team adoption mapping
Why LeSS?
shu-ha-ri and frameworks
empirical process control
why "More with LeSS"?
systems optimization
occupational psychology
lean thinking & value-driven
LeSS Sprint
preparation meetings before first Sprint
Sprint Planning with many teams
coordination & integration: from communities to architecture
scaling Product Backlog Refinement
scaling the Sprint Review & Retrospective
multisite
Done & Undone in LeSS
perfect and imperfect Done
improvement, organizational design, and Done
handling Undone
shipping and DevOps
LeSS Rules
rules for smaller LeSS framework
rules for LeSS Huge
LeSS Huge Framework
Requirement Areas
Area Product Owners
role of Overall Product Owner
Area Backlogs
adoption
More on LeSS Principles
systems thinking and causal-loop modeling
whole-product focus
lean thinking
queuing theory
More on LeSS Roles
Managers in a LeSS organization
ScrumMasters at scale
Product Owner in LeSS
Q&A con Craig Larman:
le vostre domande in primo piano
In un'implementazione LeSS ci sono certamente alcuni elementi costanti, ma ci sono anche molte variazioni per accomodare il metodo ai vari contesti aziendali. Questo genera automaticamente molte domande: da come organizzare i contratti con fornitori e I clienti a come gestire le carriere del personale.
Per questo mezza giornata del corso è dedicata ad una sessione strutturata per rispondere alle domande dei partecipanti. Craig Larman risponderà sulla base della sua lunga esperienza nell'applicare LeSS in pratica, dialogherà e offrirà soluzioni.
---
Alla fine del corso…
Tutti i partecipanti riceveranno la certificazione Certified LeSS Practitioner e un account presso less.works, dove troveranno
informazioni aggiuntive su LeSS
potranno condividere informazioni sul corso
rimanere in contatto con gli altri partecipanti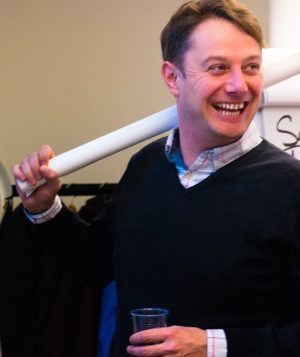 ---
Investimento e condizioni:
Per pagamenti entro il 28 maggio 2017: 2199 EUR
Per pagamenti effettuati dopo il 29 Maggio 2017 e comunque prima della data di inizio corso: 2499 EUR
I prezzi sono da intendersi al netto di IVA 22%.
Sconti. Sono previsti per gruppi di tre o più persone: per favore contattateci per dettagli.
Il prezzo include: i tre giorni di corso, il materiale didattico, i pranzi e le pause caffé e i due libri di  Craig Larman e Bas Vodde su LeSS:
Large-Scale Scrum: More with LeSS
Scaling Lean & Agile Development: Thinking and Organizational Tools for Large-Scale Scrum
---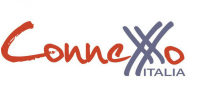 Questo evento è organizzato da Connexxo Italia srl.
Bookings
Bookings are closed for this event.