Yesterday Martin Heider and I moderated a German version of The Bottleneck Game at the Java Users Group Erlangen-Nürnberg. The game simulates a production line that is improved by applying the 5 focussing steps from the Theory of Constraints by Eliyahu Goldratt.
Here are the slides from the session:
(The handout can be downloaded from here)
I like especially to watch the face of the participants when, during the explanation of the game, we tell them they will "build" paper boats and hats. What seems initially to be a childish game quickly turns out to be a very funny game where all the players enjoy themselves!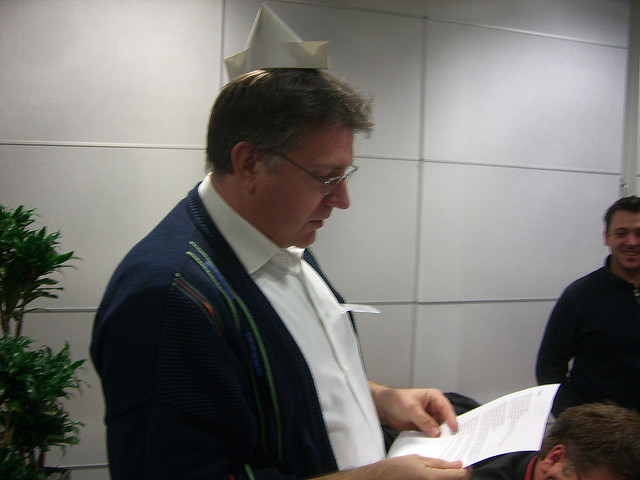 (More photos here)
The next opportunity to see the game will be May 3rd at the JAX 2010 conference in Mainz: hope to see you there!
A great thank you to Pascal van Cauwenberghe and Portia Tung for creating the game and Christine Neidhardt for the logistical support!