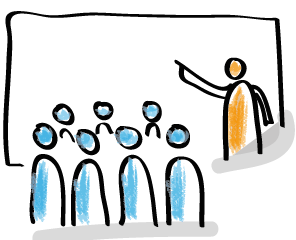 Do you need to boost the knowledge of agile in your organisation? There is nothing better than investing some focused classroom time to learn new skills. With us you can choose among one of the most comprehensive training programs of the industry: from basic courses to bring the initial knowledge of agile in your company to advanced courses focused on the various agile roles and the way they are performed.
Connexxo courses
---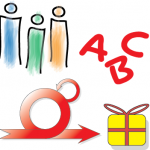 Agile Fundamentals: The course presents the basic concepts of Agility, with particular attention to Scrum. It is intended as the necessary basis for a team to start working in an agile way and as useful introductory training for all professional figures who will interact with the teams: product management, Product Owners, … >> read more!
---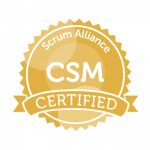 CSM – Certified ScrumMaster®: In this two-day training we will look at Scrum in the context of Agility, understanding how and why it works, the roles and their interactions and everything needed to start working effectively as a Scrum Master with a team. At the end of the course you will be able to access the Scrum Alliance certification exam. >> read more!
---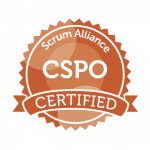 CSPO – Certified Scrum Product Owner®: This key role in Scrum is responsible for maximising the ROI of the product by considering all the possible elements necessary to transform trade-offs in win-win situations. This two-day course, organised around the Scrum Alliance learning objectives, is the door to your certification as Scrum Product Owner. >> read more!
---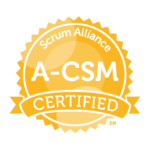 A-CSM – Advanced Certified ScrumMaster: The three-day A-CSM Advanced Certified ScrumMaster course follows the basic CSM course, expanding on the core topics to excel in the Scrum Master role, being able to work competently with developers and the organisation. Certified by Scrum Alliance. >> read more!
---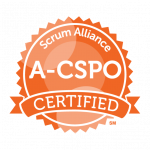 A-CSPO – Advanced Certified Scrum Product Owner: The three-day Advanced Certified Scrum Product Owner A-CSPO course follows the foundational CSPO learning and primes you for the Scrum Alliance certification. The participants will learn specific tools and techniques so they can truly deliver the business value that matters. >> read more!
---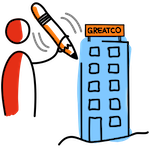 CAL – Certified Agile Leadership: The three one-day courses CAL-E, CAL-T and CAL-O (Scrum Alliance certified) are aimed at management figures in the process of an agile transformation who want to learn how their role is going to change and how critical their way of working is for a sustainable and effective agility. >> read more!
---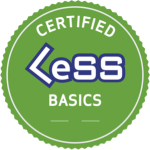 Certified LeSS Basics: Large-Scale Scrum (LeSS) is a framework for scaling agile development to multiple teams. Our Certified LeSS Basics course is a brief introduction into the LeSS Framework. It provides a one-day overview of the framework and some of the essential concepts that it uses. >> read more!
---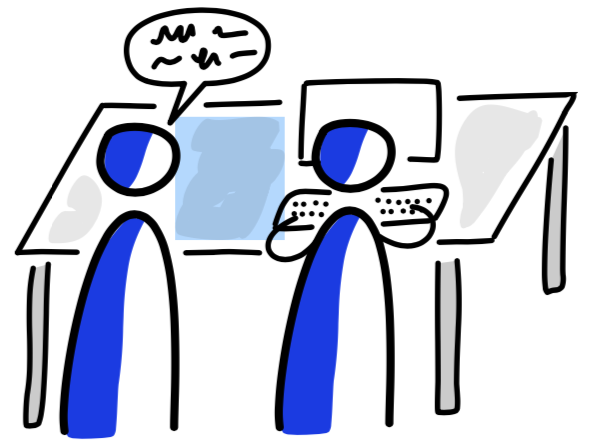 Agile Technical Practices: Intensive, hands-on two-day classes. Guided by experienced practitioners, you will learn about Test-Driven Development (TDD), Pair Programming, Iterative and Incremental Development, Emergent Design,… Introductory and advanced classes available. >> read more!
---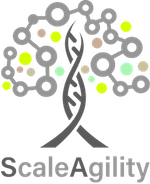 Principle-Based Evolutionary Scaling of Agile and Scrum: What are the fundamental concepts that allow us to understand how to create large-scale agile systems – independently of frameworks? In this three-day training you will get introduced to ScaleAgility, a collection of guiding and actionable principles for large-scale agility and practical tools for pragmatic and effective implementation. The course is intended for managers, Scrum Masters and coaches working with large products in large organisations and intending to transform them to agile.
>> read more!
---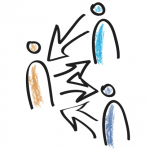 Working with People: In this three-day training we will look at many different ways of interacting and connecting with people and at the basic coaching techniques to support the team's growth. The course requires no previous experience in coaching, it is intended for people who want to grow as internal leaders. >> read more!
---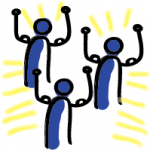 Creating and Deploying Team Activities: In this two-day training we will look at how to create or adapt team activities that your team will love! We will also discuss what the most proper ways to facilitate such activities are in order to maximise learning and fun! The course is intended for Scrum Masters and coaches. >> read more!
---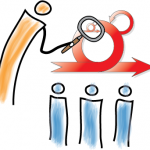 Creative Retrospectives: In this two-day training we will look at many different ways to spice up retrospectives: from the role of the facilitator through various high-level tactics for structuring retrospectives and handling groups to discussing how change processes happen. The course is especially suited for Scrum Masters and team leaders. >> read more!
---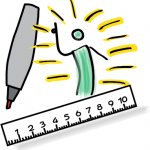 Visual Facilitation for Agilists: In this two-day training we will look at various techniques for visualising the information typically available in the context of an agile team, looking at both the basic drawing techniques and the logical organisation of the data. The course is especially suited for Scrum Masters and team leaders. >> read more!
---
The courses are more than just classroom: they are based on the most modern adult learning techniques and they can, of course, be customised to your needs by adding or removing modules. There are plenty of practical experiences waiting for you: exercises, group reflections, instructional games, …, all devised to support a seamless integration of the learned matter in your professional life.
All of the courses are available in English, German or Italian and can be also delivered in-house. Please contact us to discuss your training needs.
Currently scheduled public courses
Date
Event
05/02/2024 - 06/02/2024

Certified ScrumMaster® - interactive online course (in Italian)
on-line, on-line
Language: Italian
07/02/2024 - 08/02/2024

Certified Scrum Product Owner® - interactive online course (in Italian)
on-line, on-line
Language: Italian
26/02/2024 - 28/02/2024

Advanced Certified ScrumMaster - interactive online course (in Italian)
on-line, on-line
Language: Italian
18/03/2024 - 20/03/2024

Principle-Based Evolutionary Scaling of Agile and Scrum - interactive online course in English
on-line, on-line
Language: English
08/04/2024 - 09/04/2024

Certified ScrumMaster® - in person course (in Italian)
Milano – TBD, Milano
Language: Italian
10/04/2024 - 11/04/2024

Certified Scrum Product Owner® - in person course (in Italian)
Milano – TBD, Milano
Language: Italian
22/04/2024 - 24/04/2024
08:30 - 17:30
Certified LeSS Practitioner with Craig Larman
Talent Garden Milano Calabiana, Milano
Language: English
06/05/2024 - 08/05/2024

Certified Agile Leadership - interactive-online course (in Italian)
on-line, on-line
Language: Italian
03/06/2024 - 04/06/2024

Certified ScrumMaster® - interactive online course (in Italian)
on-line, on-line
Language: Italian
03/06/2024 - 06/06/2024
09:00 - 17:00
Advanced Object Design with Patterns and Agile Modeling with Craig Larman
Talent Garden Milano Calabiana, Milano
Language: English
05/06/2024 - 06/06/2024

Certified Scrum Product Owner® - interactive online course (in Italian)
on-line, on-line
Language: Italian