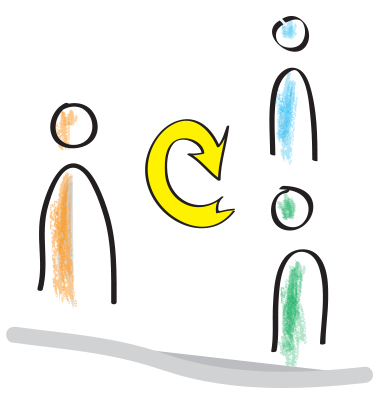 Is your organisation suffering from dysfunctional meetings? The bigger they are the worse they are working? While your situation might be very common, as most companies are displaying similar patterns, it does not mean it has to stay like this!
One big part of our consulting work is based on facilitating organisational activities, from small teams to big company meetings, so we can offer our capabilities as a standalone service. We can help you by facilitating various types of meetings and workshops:
Product inception and envisioning
Collaborative roadmap and release planning
Iteration, release and project retrospectives
Collaboration setup between departments
Open space and world café conferences
Innovation workshop / Design Thinking
Support to the digitalisation of the organisation
Contact us to discuss how we can help you in this area!