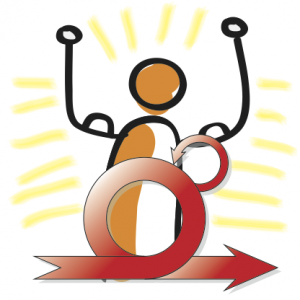 As a Scrum Master you are dedicated to make your team successful, you are a dedicated servant leader seeking to get the best out of the people you care for: how do you do that exactly?
Sure, you know the mechanics of Scrum and you know how the process helps the people working in the right direction, yet in working with people seems often to be like walking on thin ice: sometimes it's fun, sometimes it's dangerous, sometimes what you do does not work in the way you expect. What are the intentions behind the Scrum mechanics? Where is the line between letting the team self-organise and telling them what to do? How do you groom high performance teams? How do you deal with the daily problems in a team?
In this three-day advanced training we will look at the various parts of the Scrum Master role within the context of the Scrum process, discussing how to be brilliant in the role:
Why is Scrum working: going behind the mechanics of the process
ScrumButs and ScrumAnds: when modifications to the Scrum process help and when not
The joys and the pains of being a Servant Leader
The art of letting self-organisation happen
Course Organisation
The training is a mix of frontal lesson and practical activities directed to the integration of the learned content in the daily operations of the participants. We will use plenty of case studies, where possible coming from the participants.
Target Group
The course is intended for Scrum Masters who have already have the basic Scrum knowledge and some experience with an actual team and want to understand at a deeper level how Scrum works.
Agenda
Scrum and the Scrum Master role
Role differentiation: Product Owner vs. Scrum Master vs. Team
Basics of product development flow
Behind Scrum: why Scrum works and what makes it work
Dealing with ScrumButs: when changing the process helps and when not
Systemic analysis of teams and organisations
Using system principles to debug team situations
Servant Leadership and Host Leadership
Leading contextually
Your attitude when leading
The Scrum Master as organisational leader: interacting with teams and stakeholders
Teams as Complex-Adaptive Systems and how to let them self-organise
The course requires a basic understanding of the Scrum process and the participants should have already worked as Scrum Masters for at least one year in order to get the maximum benefit from this course.
The course can be delivered also as an in-house training and in English, German or Italian language.
The training material is in English.
How to Book
The course is available only in-house for now.
If you are interested in having this course as a in-house or to get the upcoming dates for public courses please tell us about it using the form below and we'll come back to you with updated information.