Date/Time
Date(s) - 15/05/2023 - 17/05/2023
All Day
Location
on-line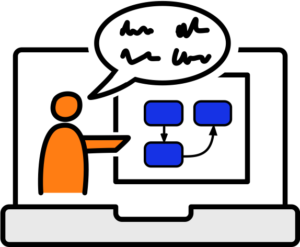 This course will be held in Italian!
Interactive Online Version of the 3-Day A-CSPO course
---
Orari del corso in tutti i giorni
9:00-17:00
Investimento:
Tariffa regolare: 1700 EUR + IVA
Early Bird: 1550 EUR + IVA per pagamenti avvenuti entro 15/04/2023
Riduzioni per gruppi:
10% per 3 o 4 partecipanti
20% da 5 partecipanti
Il numero di partecipanti è limitato a 20.
---
Il corso A-CSPO Advanced Certified Scrum Product Owner di tre giorni segue il corso CSPO di base. Con questo corso centrato sul Product Owner, i partecipanti acquisiranno maggiori strumenti e tecniche specifiche per incrementare le proprie competenze nel ruolo. Questo permetterà di interagire in maniera più efficace con Team, Stakeholders e gli altri ruoli aziendali, generando così risultati di business più evidenti. Il corso segue gli obbiettivi didattici stabiliti da Scrum Alliance per tale corso.
I nostri corsi pubblici organizzati su tre giorni consecutivi vi permettono di acquisire in forma compatta ed interattiva i contenuti del corso. Buona parte dell'apprendimento di svolge in gruppi di lavoro dove vengono discussi ed elaborati non solo gli input dell'insegnante, ma anche la diversità di esperienze dei partecipanti.
Come funziona:
Dopo l'iscrizione il corso prevede un lavoro di preparazione preliminare. Tale lavoro è parte integrante del corso e serve a fornire contenuti che verranno poi elaborati, discussi ed espansi durante il corso. Vi consigliamo di pianificare una decina di ore per tale lavoro!
Dopodiché l'apprendimento continua durante le tre giornate di corso. Alla fine del corso e con una partecipazione attiva il trainer conferma che gli obiettivi di apprendimento sono stati raggiunti e registra gli studenti per la certificazione presso Scrum Alliance.
Requisiti per ottenere la certificazione A-CSPO di Scrum Alliance:

Con una partecipazione attiva al corso, una certificazione CSPO e dimostrando un anno di esperienza il partecipante potrà ottenere la certificazione A-CSPO di Scrum Alliance. Per maggiori informazioni:
https://www.scrumalliance.org/get-certified/advanced/a-cspo-certification
Programma:
Il ruolo del Product Owner in dettaglio
Il Product Owner come leader organizzativo: interagire con team e stakeholder
Product Ownership con più team
Tecniche di scaling: Large Scale Scrum
sviluppare strategie pratiche di prodotto
Roadmapping avanzato e pianificazione di rilascio
Customer research
Dall'idea al Backlog: tecniche per il product inception
Consegna efficace di valore aziendale
Sprint Review Meeting
Lo Schema di Scrum e le Testing Assumptions
Confronto tra Testing Assumptions
Outcome vs Output
Definizione del valore
Ordinamento dei Product Backlog Items
Backlog Refinement avanzato
Orari del corso:
09:00-17:00
Riduzioni per gruppi:
10% per 3 o 4 partecipanti
20% da 5 partecipanti
Investimento:
Tariffa regolare: 1700 EUR + IVA
Early Bird: 1550 EUR + IVA per pagamenti avvenuti entro 15/04/2023
Trainer: Pierluigi Pugliese, Certified Scrum Trainer
L'investimento comprende:
partecipazione al corso
i materiali del corso
ulteriore materiale informativo
costo della certificazione e due anni di iscrizione a Scrum Alliance
due ore di coaching individuale telefonico / tutoring per persona, valide per un anno dalla fine del corso
Nota bene: Questo corso include la certificazione rilasciata da Scrum Alliance Inc, 7237 Church Ranch Blvd. #Suite 410, Westminster, CO 80021, USA, come fornitore esterno.. Per la certificazione, i nomi e gli indirizzi e-mail dei partecipanti saranno inviati a Scrum Alliance al termine del corso. Si prega di tener presente che i dati personali saranno trattati da Connexxo e trasmessi a Scrum Alliance come fornitore esterno. Ogni partecipante sarà quindi contattato da Scrum Alliance via e-mail per creare un user account personale protetto ed accedere al certificato.
Maggiori informazioni: https://www.scrumalliance.org/privacy-policy
Registrazione:
Si prega di utilizzare il modulo di registrazione elettronico qui sotto. La fattura verrà inoltrata successivamente. Per assicurarsi un posto, è necessario saldare entro dieci giorni. Oltre questa data il posto potrebbe essere riassegnato. Per il conteggio della tariffa Early Bird, la data che fa fede è quella di pagamento.
Condizioni di storno:

Fino a 60 giorni dall'inizio del corso: rimborso 100%
Fino a 30 giorni dall'inizio del corso: rimborso 50%
Meno di 30 giorni dall'inizio del corso: nessun rimborso
La sostituzione del partecipante può avvenire in qualsiasi momento
Nel caso dovessimo cancellare il corso il vostro investimento verrà ovviamente rimborsato. Non siamo responsabili di eventuali ulteriori costi sostenuti dal partecipante
Materiali del corso: Inglese, con parti in italiano. Il corso prevede una serie di letture ed esercizi preliminari che verranno inviati prima del corso.
---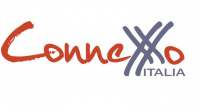 This event is organised by Connexxo Italia srl.
---
In caso di prenotazione come cliente business, vi preghiamo di assicurarvi di fornire l'indirizzo di fatturazione completo, il numero di Partita IVA, il Codice Fiscale ed il Codice Destinatario per la fatturazione elettronica. Grazie!
Bookings