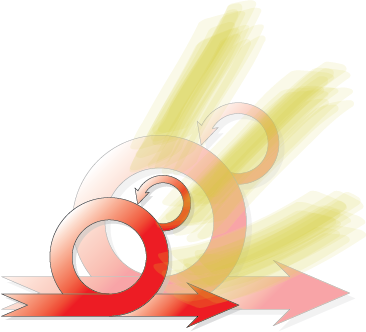 For more than one team
The basic courses about Scrum and Agile are mostly based on what happens when you have one team developing one product. But, as you know, reality is usually more complex than that: in your company you probably have several teams working on several products. So how do you deal with that? How do you organise a complex organisation in an agile way? To add to the confusion, you have probably heard that there are several different techniques to scale Agile to large organisations, and some seem quite opposite in the main ideas they use. So how could you chose what's best for your company?
Our Answer…
In this three-day training we will look at various frameworks for scaling agility and scrum by providing a basic taxonomy and the application areas for each method, comparing them in detail:
Advantages and disadvantages
Heuristics to choose one against the others
Adoption strategies
Type of support needed
Usual pitfalls
Course Organisation
The training is a mix of frontal lesson and practical activities directed to the integration of the learned content in the daily operations of the participants. We will use plenty of case studies, where possible coming from the participants.
Target Group
The course is intended for managers, ScrumMasters and coaches working in large organisations and intending to transform it to agile.
Agenda
Single team-agile vs. large agile organisation
Criteria for scaling
A taxonomy of scaling frameworks
Scaling techniques

Scaled Agile Framework (SAFe)
Nexus
Spotify
Large Scale Scrum (LeSS)

A comparison of the various scaling techniques
Adoption patterns
Leadership approach to scaling
The course requires a basic understanding of the Scrum framework. Please make sure you have visited a basic training on Scrum like our Certified ScrumMaster®, Certified Scrum Product Owner® classes or our Agile Fundamentals course before joining this course!
Scheduled Courses
If you are interested in having this course as an in-house or to get the upcoming dates for public courses please tell us about it using the form below and we'll come back to you with updated information.