Data/Ora
26/05/2022 - 27/05/2022
09:30 - 17:00
Building a Host Leadership Practitioner Circle
When: May 26-27th, 2022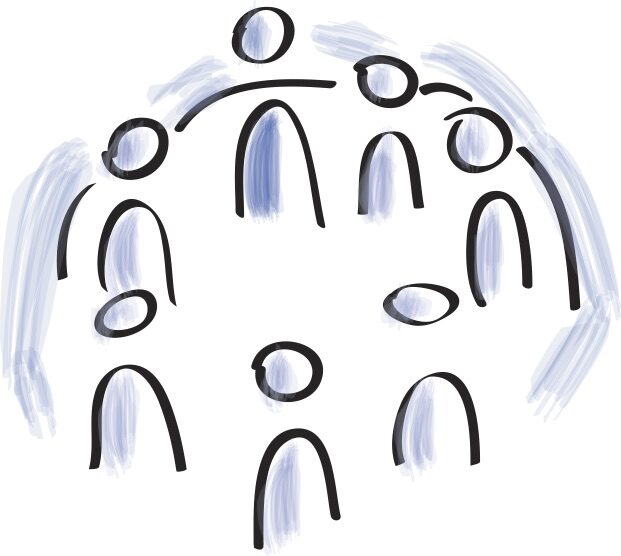 Where: Connexxo Italia Academy, Milano / Sesto San Giovanni
What: keynotes, workshops, talks, training, Open Space, meetings, …
Who: international crowd of Host Leadership practitioners
Guaranteed to run in online format.
If possible partly in presence.

Stay tuned: full program available soon!
–> you can register here for email updates.
---
Contributions wanted!
You are invited to hand in your own session proposal for the 2022 Gathering before February 4th, 2022. Please use the online form you find here:
–> HL Gathering 2022 / Online Session Proposals
---
Building A Host Leadership Practitioner Circle
The Host Leadership approach is now being used around the world in many different arenas, including Agile, education, health, corporate and third sectors.  This 2022 Gathering is an invitation to get involved more closely in both building your own practice (as a leader, a coach, a manager, a consultant or whatever) and in helping to develop and build the whole field as we move forward into the post-pandemic world.
The stewards group who are hosting the Gathering are keen to hear from you and help you get involved.  If you would like to make Host Leadership a key part of your work, this is your chance to step forward!  The first step is to come to the 2022 Gathering, joining the event in person in Milan if possible or participating in the highly interactive online version.
As well as a super programme of workshops and Open Space, there will be conversations about how we can go forward with a wider circle of practitioners.  Host Leadership is such a rich metaphor and an intriguing model – this is your chance to get up close with those who are using the ideas and declare your part in moving the world of leading on into a post-heroic age.
What is Host Leadership? Find out more: hostleadership.com
Come and participate! Two days of learning and activities towards Building a Host Leadership Practitioner Circle, together with Jason Pascoe, Leah Davcheva, Mark McKergow, Mike Brent, Pierluigi Pugliese, Ralph Miarka, Rolf Katzenberger, Veronika Kotrba and other Host Leadership practitioners.
---
Proposed Workshops (full program to follow):
Host Leadership in Conflict Resolution Facilitation (aka cooperation conversations)
Hosted by Veronika Jungwirth and Dr Ralph Miarka
In this session we explore how the Host Leadership metaphore can guide conflict resolution facilitators before, during and after the conversation. As facilitator, it's a constant stepping forward and stepping back, you go into the spotlight, in the gallery to reflect on the ongoing conversation, you are with the participants and sometimes, you even manage to create a "kitchen"-moment for yourself within the conversation. The roles also guide how you may invite the people to join and to stay engaged, how to create the optimal space for such conversation, how to keep the gates so everyone feels safe, an certainly how to connect the people present. So, let's look at the roles, positions and movements of a host with respect to conflict resolution conversations.
Host more, lead less
Hosted by Rolf F. Katzenberger 
Everybody is a volunteer, and you want them to engage. How about treating them as peers, hosted by you? We'll take a closer look at trust, as the enabler for moving between Host roles; presence, as the enabler for moving between Host positions; and responsibility, as the enabler for stepping forward or stepping back. What would become possible if you redefined the game, let go of notions of leading and following, and created a space where roles and positions are taken as needed, because all of your peers step forward and step back? Let's experiment! Please bring a few challenges.
Stepping forward, back or… in the other direction?
Hosted by Pierluigi Pugliese
Host Leadership is also a way to explore different options for us to act. In particular, the decision on whether we step forward or back is very contextual and depends on our cultural background, ego, and patterns. In this workshop, we will experiment with what it means to step… in the other direction compared to what we would typically do.
Host Leader as Coach
Hosted by Mike Brent
This session will examine how we can use the concepts of Host Leadership and apply them in coaching. Specifically we will look at the 4 positions and 6 roles of leader as Host and how we can use these in order to frame helpful coaching questions. We will also look at how we can use the concept of Leader's Guide to the Future in our coaching. The session will be practical and give you a chance to practise a real coaching using the concepts covered in the session.
Flexing your boundaries: Engaging people with the rim-to-hub model
Hosted by Dr Mark McKergow
Acting as a Gatekeeper and negotiating boundaries is a key element in host leadership. In this workshop Mark McKergow will share his latest work on how to think about boundaries not as a simple single inside-outside line but as a series of concentric circles with different levels of engagement and participation. Building on the work of long-time host Chris Corrigan, these five rings offer a practical way to look at how people participate differently, can be invited into closer and more active engagement, and how to view the inevitability of varying participation as time goes on.
Host Leadership in Periods of Critical Transition
Hosted by Dr Leah Davcheva
Personal narratives can be an important source of learning about the 'what' and 'how' of performing as a host leader. Olga Lavrenova, CEO of the Bulgarian branch of a large business organisation. Bulgaria tells Leah Davcheva, intercultural and host leadership coach, about her experience and some of the challenges she faces as the new leader of her organisation. Sifting her story through the filter of the two steps, four positions and six roles of host leading, Leah demonstrates the philosophy, as well as the practical power of the Host Leadership concept in engaging others and moving forward together.
Host Leading in an Educational Setting
Hosted by Jason Pascoe
What if you were asked to host a year-long journey to develop Host Leading? In mid-2021, Jason worked with the senior executive of an Australian high school. They mapped their role descriptions to the six Host roles, and the whole staff were engaged in collaborative, hosted spaces for discussing the external school review. The executive invited Jason to continue the work, and the year culminated with each executive member designing their individual Users Guide for 2022, based on strategic directions. Beginning early 2022, we plan to build on this work to expand the Users Guide to the Future and Host Leading from the senior executive to middle leadership teams. This workshop will share the learning, connections and insights of Hosting a journey with educational leaders.
I've read the book – now what?
Hosted by Rolf F. Katzenberger 
You've read "Host. Six new rules", and found the roles, positions and moves seem to make sense. So, where to begin? How and where does all of this apply to your life? This workshop will first create some space to reflect on what you'd like to achieve, by hosting others. The Chameleon Shuffle gets you started, before we'll peek at useful tools & tricks for integrating more and more host thinking into the fabric of your day. It's guaranteed you'll spot unexpected hosting opportunities in your specific environment, all over the place – even when a computer screen dominates it!
Storytelling Host Leadership
Hosted by Pierluigi Pugliese
Storytelling is a great tool for leaders and educators, as well as Host Leadership is. Could we combine the two? YES! In this workshop, we will create stories that apply to many scenarios and where Host Leaders and their behaviours are at the centre.
Host Leadership in communities: How hosting fits wonderfully well into the context of local (ands global) communities
Hosted by Dr Mark McKergow
Since mid-2020 Mark McKergow has been working via his Village In The City project to build his own micro-local community in Edinburgh, and to encourage others to do the same in their own places around the world. Mark has been working with Asset-Based Community Development leader Cormac Russell to extend on conventional community building models with Host Leadership and Solutions Focus. This workshop will share the connections Mark and Cormac have made, with the fundamental difference between 'institutions' and 'communities' leading to some fascinating insights into why hosting sits so well as a way of leading and engaging community members.
Coaching with Host Leadership
Hosted by Dr Leah Davcheva
The Host Leadership metaphor and the models and frameworks around it are an excellent resource for inviting individuals, teams, and organisations onto a learning journey. There is a lot more too. Following in the steps of fellow practitioners, (e.g. Röhrig & McKergow, 2019; Sarazzin, 2019), I am exploring possibilities for developing Host Leadership as a coaching tool. I propose to run a workshop whereby the CEO of a transnational business organization and Leah are involved in a live coaching conversation over an issue she faces, while the workshop participants take on the role of observers. We then all talk about the ways the elements of HL can be used to support the coachee move forward.
Host Leading Self-Assessment
Hosted by Jason Pascoe
Based on Helen Bailey and Dr Mark McKergow work, Jason adopted a series of questions for each of the six engagement roles from Host. This tool was developed for participants of Host Leading workshops and has been trialled with several senior educational leaders. We have found it helpful in:
supporting initial Host Leading conversations for leaders, developing a team profile of Host Leading strengths and building an interactional development strategy for individuals and teams. This workshop will introduce you to the Host Leading Self-Assessment and our use of it so far! You will have the opportunity to try out some of the questions in small groups and think about how this might be useful in your work with Host Leading.
Job Searching Host Leaders
Hosted by Pierluigi Pugliese
Job searching ads focus on hard skills. They might mention soft skills, but mainly because every job search is expected to. Let's help the world: in this workshop, we'll take some actual job searches and convert them to search for candidates who are great for the job and great host leaders!
---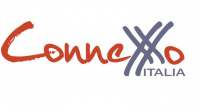 Questo evento è organizzato da Connexxo Italia srl.
---
For Italian participants: In caso di prenotazione come cliente business, vi preghiamo di assicurarvi di fornire l'indirizzo di fatturazione completo, il numero di Partita IVA, il Codice Fiscale ed il Codice Destinatario per la fatturazione elettronica. Grazie!